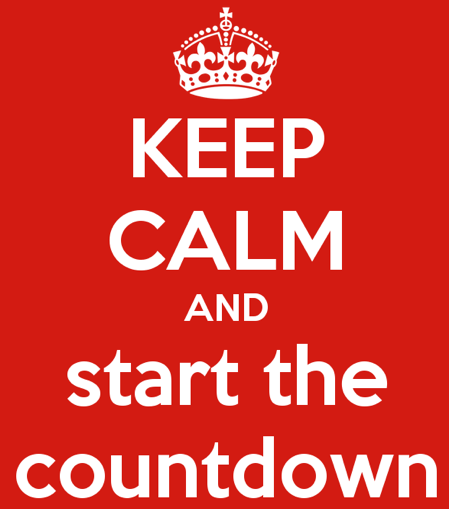 Things have definitely been slowing down of late. I stopped working and teaching classes at around 32 weeks and since then I have been getting things ready at home and trying to enjoy the down time. I am not very good at doing nothing so have struggled a little bit but try and get out of the house at least once a day to either do some light weights or meet up with Matt or a friend.
We had our baby shower a few weeks ago which was really lovely, it was so nice to celebrate our unborn bubba with a heap of my girlfriends. This whole pregnancy has gone so dam fast, things just come and go so quickly, somedays I still feel like I am getting my head around the fact that I am actually having a baby.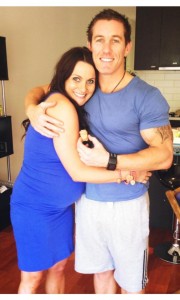 [alert_yellow] Picture of Matt and I at our Baby Shower :)[/alert_yellow]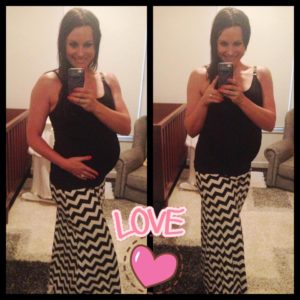 [alert_yellow] Pic taken at 35 weeks 🙂
[/alert_yellow]
It has been quite a blessing that I now have a wedding to organise as that has kept me busy trying to get the big things booked and sorted. I know that once the baby comes my time will be very limited so I am trying to do as much as I can now while I have the freedom and the time. We are getting married at the Portsea Hotel on 6th Feb 2015, this gives us a year to bond with our baby and find our routine before we tie the knot. Also it gives me a lot of time to get my body back into shape without doing anything crazy or taking silly risks to lose the baby weight. I want to look healthy and fit at our wedding and I am excited to start the post baby process and get strong and fit again but want to give myself time and not put myself under any unnecessary pressure.
So far to date I have gained 12kgs, I feel like I am getting bigger by the day now that we are into the final stages. I am still training, some weeks are better than others, on average I have done weights 3-4 times per week. I just take my time and enjoy moving my body, I am not doing anything crazy, more so just doing something because it makes me feel normal and keeps me sane!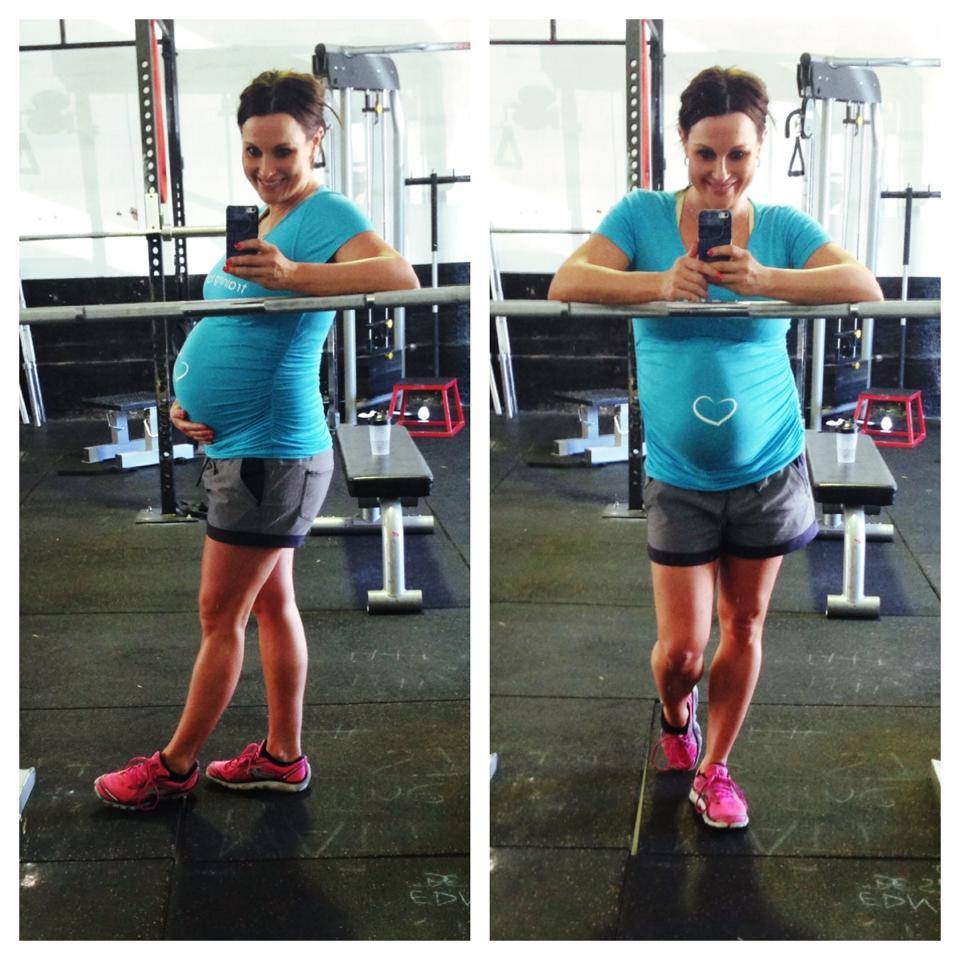 [alert_yellow] Training for two 😉
[/alert_yellow]
Food has been really good pretty much the whole way through, I am living very much with a balanced mentality and eating what I want to when I want too. I haven't set any strict rules on myself and have enjoyed eating healthy with more extra treats than normal 😉 I have noticed that I just can't eat as much as normal lately, I seem to get very full a lot quicker. I guess there is limited room for food in my belly now as bubs grows, this makes Matt very happy as he gets to finish my meals for me lol!
Once I hit 35 weeks I really started to notice a huge difference in my body, I am definitely not as mobile anymore and am relying on Matt to help me sit up and help me a lot more with various things around the house. I find this whole experience so interesting, as tough as it is at times it makes me appreciate so many things that we take for granted. I honestly have so much respect for women who have carried and had children, it really is a whole another level of being selfless and patient. Females go through so much to bring life into this world and we definitely deserve a lot more credit than what we get at times!
Well the next time I blog about this journey I am hoping it will be to share my birthing story with you all.. How surreal and exciting is that?!!?
Let the next exciting chapter begin!!!!
Juzzy xxx