Dated: 18th Sept- 1st Oct
These past few weeks have actually been really good, I have had the odd tired day but all in all I have felt great and have been able to train 4-5 x per week and have also been eating a lot better through the week. I still like to relax on the weekends and have things that I normally wouldn't, I really am trying to just be kind to myself and let myself relax and eat what I feel like. A lot of my life has been driven by what I eat so it is nice for a change to be able to have a bagel or some cake and not feel bad about it! I hope that I can have this mentality after the baby comes as it really is a peaceful place to be and that I am not dwelling on things, I am just living.
On a good week I am trying to do 2-3 weight sessions on top of my 2 x RPM classes. I will train back and arms, legs and then maybe arms and shoulders again, I am hitting my arms and shoulders 2 x per week if I can but doing different exercises. I have lost a lot of muscle, shape and tone but that can not be helped, you lose muscle when you are pregnant and obviously I am not lifting as heavy or pushing it as hard as I used too!
We had a very special moment where we felt our baby move and Matt got to feel it at the same also, it was amazing! I was so happy that Matt got to feel it at the same time as me, it was a moment we will treasure for the rest of our lives. I have been feeling a lot more movement and flutters now which I love, it is such a cool feeling. I love feeling it and even seeing my tummy move and jump up and down, it is so surreal and it still spins me out!
I was lucky enough to have been sent some lovely maternity clothes to try from Maternity Sale. They sent me a gorgeous tankini which will look great on our baby moon which is only a few weeks away now. We are heading to Hamilton Island for some R and R and I can not wait!!!
Check out their website as their clothing is really lovely and so reasonably priced!
We had our pregnancy photo shoot on the weekend with Mariya Mova, we did it a bit earlier so my bump isn't as big as I would have liked but the shots still came out great! When I booked it I thought by 6 months I would be huge but I was wrong.. I am still so happy with how the images came out, it was a lovely thing to do to capture this special time!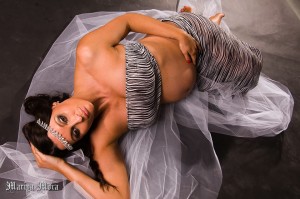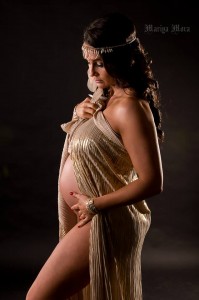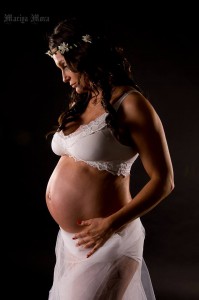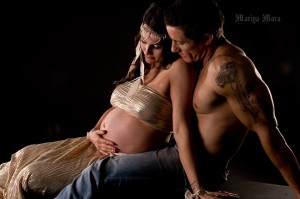 Big thanks to Vic from Crazy Sexy Tanned for tanning both Matt and myself for the shoot. She uses all natural tan so it is safe for baby and me.. If you are looking for a spray tanner in Melbourne that uses safe products then be sure to check her out!
We have made a big start on the Nursery and I have pretty much ordered all of the big things now, some of it has arrived and some we are still waiting for. We also picked up the pram and the car seat on the weekend, it is all coming together really well. Here is a sneak peak at our cot that we ordered through Kelle at Habitat and beyond, it is so beautiful, the wood is just gorgeous. I want the theme of the nursery to be warm and earthy with bright colours to decorate it. I am not a fan of pinks and blues, I want to keep it as neutral as possible!
Check out this website for Nursery Ideas, Kelle has been amazing!
It is such an exciting time, I can't believe that in a few weeks I will be in my 3rd Trimester and into the home straight, time is flying!!!
Justine xx