WHAT SUPPS TO TAKE AND WHEN 🙂
For all your purchases go to the body science link in my website to receive your 30% discount off all of their products and clothing. You need to go to https://justineswitalla.com/bodyscience

I like to keep my supps as minimal and as purposeful as possible. Obvioulsy we need to aim to get as many minerals, vitamins and protein from real food. Here is an ouline of what I consider to be the most important for overall health and well being.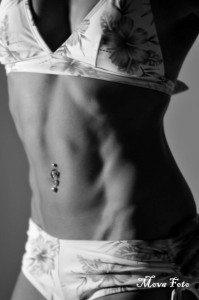 Protein powder – You need to have protein after weight training so if you are limited and can't have some real food then this is the best time to have a shake or a protein bar. I use Body Science Hydroburn in my morning protein smoothie and after weights if I cant get some real protein into me. The clinically tested key ingredient combination is proven effective in clinical studies to provide powerful weight-loss results versus diet alone.
Low Carb Protein balls/bars- Developed by leading Australian nutritionists with one major goal in mind: 'Provide health conscious females with the tools to make healthier eating choices'. Our Low Calorie, High Protein Body Bites provide a quick and easy snack option to help control your appetite between meals. Body Bites contain 10% of the RDI of essential Vitamins & Minerals plus BSc's Fat Burning Blend. Take after training or when you have a snack attack and need something to curb eating sugar!
BSc L-Carnitine is an amino acid-like nutrient naturally found in the human body, mainly stored in skeletal and cardiac muscle. Extensive research by scientists has lead to the discovery that additional supplementation with L-Carnitine can aid humans in significant weight loss and increased energy levels. Take in the morning and pre training.
Magnesium and Zinc (ZMA)- BSc True Active ZMA is a combination of two minerals, Zinc and Magnesium, and Vitamin B6. ZMA is recommended for any individual wanting to increase their energy levels or their overall strength and endurance.  Every organ, particularly the heart, muscles and kidneys need magnesium and if you don't get enough of it you may experience irritability, anxiety, restless leg syndrome, sleep problems, muscle spasms, poor nail growth and other issues. Magnesium aids in the body's production of energy and helps regulate the levels of other nutrients, including zinc, copper and potassium. It helps maintain a normal heart rhythm. You may need more magnesium if you are pregnant, recovering from surgery or exercising vigorously. I take magnesuim morning and night.
BCAA's- Aminobol is the new breed of muscle building and recovery based supplements. Scientifically engineered to be consumed during workout for maximum muscular endurance, growth and recovery.  Aminobol forms the ultimate athletic beverage for anyone wanting to maximise their performance with a low calorie refreshing beverage. By supplementing with these, the BCAA benefits you get can really be noticeable. Now, this isn't a miracle supplement but it will help you to build and hold onto lean muscle. I drink my BCAA's during my workouts and after depending on how heavy my training schedule is.
Vitamin C- Great for the immune system and overall health and well being. I take about 100mg a day.
Multivitamins are supplements that contain a wide range of essential vitamins and minerals that may help our bodies obtain these nutrients if our diet is lacking.
Glutamine- Adequate Glutamine stores are required for maximum growth and can have significant benefit in the management of muscle tissue during exercise stress. Body Science L-Glutamine is a fuel source for numerous cells of the immune system and may help to reduce infection rates in athletes during strenuous competition and training. Take Glutamine before bed every night or when you feel you need it.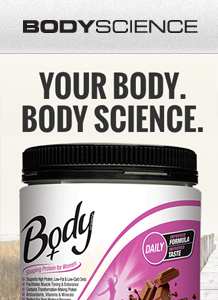 Green Supplement- It is also a great idea to have a greens supp everyday. There are a few out there today, Body Science don't have one yet but will be getting one very soon. Take this everyday to help your immune system and make sure you are getting adequate nutrients into your body.
Pre workouts are optional, I like to use them sometimes but not all the time, I prefer to have coffee before I train. There are a range of pre-workouts on the Bsc website so check them out if you feel u need the extra push!
For all your purchases go to my website to receive your 30% discount off all their products and clothing go to https://justineswitalla.com/bodyscience to see my friends code and get your 30% off!!! That is such a huge savings for such great products 🙂