Justine Switalla is passionate and is on a mission to impact and empower women from all around the globe. Having landed in Melbourne in 2005, Justine hit the ground running within the fitness industry and she hasn't looked back. She has now settled back into living in Christchurch, New Zealand, and is continuing on with her life's purpose.
Appearances
Her charismatic presence and expertise has landed her appearances in Oxygen Magazine, NZ Fitness and numerous other magazines and online publications. After gracing the cover numerous times, Justine then went on to write for Oxygen magazine, sharing her passion for health and fitness.
Over the years you may have seen Justine presenting for Les Mills Asia Pacific or on TVSN. You may have also heard her speaking on 3AW and SEN talk back shows. She has appeared on Studio 10 as a fitness expert and has been the face of many well known brands and businesses. She is also a keynote speaker and has spoken at many events and fitness expo's around Australia in the hope to empower and educate people.
Qualifications
Justine's credentials as a personal trainer and fitness professional are impressive. She ran her own personal training business for 10 years, only moving on when she had her son Leo. She has written best selling eBooks and after her pregnancy, she created 'Fit Healthy Mums'. Fit Healthy Mums is an online hub to help women pre and post baby get into the best shape of their lives in a very healthy and sustainable way. She is the founder of FEMME – Female Empowerment, Movement, Mindset & Education. Her latest program #FEMME30 is her best work yet, you can check it out by clicking here.
Life
Justine hasn't always had it easy, she struggled with adjusting to being a new mum and running a business. In this time her marriage broke down, she had to re-build herself and her business so that she was able to look after herself and her son Leo. If being a single mum wasn't hard enough, Justine broke her foot in 2019, and that was the beginning of one of the most challenging yet 'life changing' times for Justine. 2019 and 2020 were very tough, and Justine began to use red wine as a crutch as a way of coping. She held herself together, and no one would have known the immense struggles that she was working through in silence. This lead Justine to having a HUGE breakthrough, she made the call after 12 months of healing, and therapy around her blocks, that enough was enough and she gave up drinking at the end of 2020.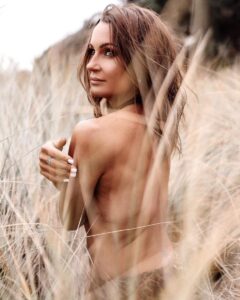 Her journey has resonated and inspired so many women already, and she is just getting started. It is in the darkness, that we can see our own light, and it is up to YOU and only you as to whether you stay in your shadows, or step into your light and personal power.
Online Coaching
Justine has this knack of being able to transform women from a place of self loathing, unhappiness and overwhelm, to self love and confidence by totally overhauling their mindset. Teaching them how to eat to fuel their body, how to speak to themselves, and how to show them selves LOVE. Self love is huge when it comes to a a transformation!
Her life's purpose is supporting women to gain confidence, and to become genuinely happy. So many women are living their life feeling stressed, lost, lonely, overwhelmed, and just over it. In turn, they simply can not lose the unwanted weight. Justine has helped transform thousands of women's bodies from all around the globe, and she isn't about to stop now!
Justine believes that with the right support, attitude and tools anyone is capable of overcoming all that is holding them back. Her vast knowledge and life experiences definitely sets her apart from the rest. Without a doubt if you are sitting there wondering whether or not she can help you achieve your health goals- she CAN!!
Still not sure, then check out some of the amazing testimonials from some of her online clients.
WATCH THIS VIDEO BELOW!
Get in touch and start your new life today!
I would love to hear from you!
Justine xx