A Breakthrough is needed….
Are you looking for inspiring results?
Are you serious about accelerating your growth, and levels of achievement? Do you desire to learn apply and master the rules of the a healthy existence?

If you have ever had a Health Goal that you did not achieve chances are you missing on the the 2 key ingredients. At Breakthrough you will recieve the key ingredients to successful health transformation; Knowledge and Experience they take you through a journey to Breakthrough
Knowledge
Over seven incredibly powerful, life-altering days you will discover the connection between mental, physical and emotional development and learn how to integrate, The entire Breakthrough seminar has been developed with the sole intention of helping you enhance, develop and ultimately empower the areas of your life which require a makeover. You not only will be given knowledge, you will be given the know-how, strategy and the ability to implement your ideas and goals and make them real. You will learn steps to apply which will take you form where you are to where you want to be, all while in a relaxing and rejuvenating environment and location of sunny, exotic Phuket Thailand.
It is a journey of learning that will supersede anything you've ever experienced before. Experience to achieve your goal and overcome your blockages. Your one on one consult will With daily group physical training sessions you can begin to immediately work towards your desired dream.
Justine Switalla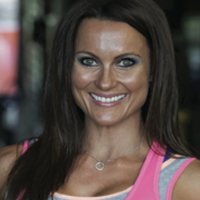 Justine is an Australian sports model champion, international fitness model, personal trainer and Les Mills Asia Pacific national trainer and presenter. Justine has devoted the last 8 years of her fitness career to motivating and inspiring people all over the world. Having started from scratch in the industry in 2004, Justine is now at the top of her game in many areas of the Fitness Industry. Justine is very passionate about sharing her passion for health and her vast knowledge with all those she comes in touch with.
Donny Henderson Smith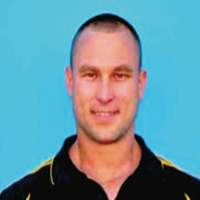 Donny was a former military fitness instructor with over 12 years experience in the fitness industry. Donny worked as a personal trainer and group fitness instructor in fitness centres all over Australia and throughout the UK. Donny was also the Strength, Conditioning and Nutritional Coach for many professional athletes and sporting team such as Melbourne Storm Rugby league team, Commonwealth Games Gymnasts, Mixed Martial Arts fighters and triathletes to name a few. Donny also own and operate a personal training business as well as the largest bodybuilding and sports model coaching businesses in Australia. Donny shares his passion by presenting at seminars and workshops all around the world on training and nutrition.
Dr Sally Mikhael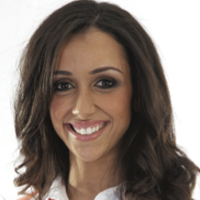 Dr Sally Mikhael is a chiropractor, a certified sacro-occipital practitioner, competitive sports model, international speaker and the official team doctor for a sports modelling group. She is passionate about sharing real life experience, and simple day to day applications for people of all walks of life, who want to get a head start on their health and fitness.
Sally is the co-founder and administrator of the international Chiropractic seminar held and hosted in Cairo, Egypt.
Dr Shady Botros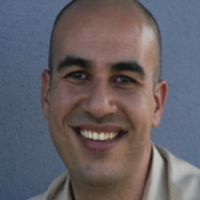 Dr Shady Botros is a chiropractor, NLP Master Practitioner, Applied Kinesology Master Practitioner and a sought after international presenter on topics of communication and success philosophy. He is passionate about sharing his knowledge to help inspire people reach new heights and overcome stumbling blocks.
What you will learn
How to stay motivated when working toward a set goal
Setting goals effectively
How working smarter not harder is the key to great results
The secrets of High Achieving competing athletes
How and which diets work and why
How to select the right foods for your body type and your goal
Outcome specific nutrition
A simple understanding of food breakdown
How fats, proteins, macro foods and carbohydrates affect your results
What to eat and when
Nutrition for health versus nutrition for aesthetics
How to select the right trainer for you
How to overcome previous injuries that may have been holding you back
The appropriate steps required for recovery
How to overcome old mental blockages
How to program your mind for automatic success
Insights into the body-mind connection and how perceptions outcomes
Understanding the mechanisms of the mind
How to deal with physical stress
How to bring homeostasis to the body and influence health and wellbeing
How to increase your physical vitality
Interpreting signs and symptoms of your body
Effective ways of exercising your body
Join us for 7 nights in Phuket Thailand
What you can be WOWED by!!
– 7 nights accommodation at a 4 1/2 star Resort in a Deluxe room with a pool view – Entry into all the conference classes
– Morning tea and lunch provided on the day of the conference
– 7 Fitness sessions
– 1 on 1 consultations with the Breakthrough presenters
– Airport pick up on arrival
– Personalized roadmap to success
– Take home tools & materials
– Time to yourself to rejuvenate and revitalize in beautiful sunny Phuket, where you can go for a swim in the pristine beaches or experience the best that Thai culture has to offer
– Location ideally set close to beach, shopping, day spas and night life.
Event date is January 20-27th 2013
The cost of the 7 day seminar is $2795.00
Please note: Prices are quoted in Australian Dollars.
Strictly limited to 30 spaces only, so get in quick!!
Breakthrough - Registration Form 2013